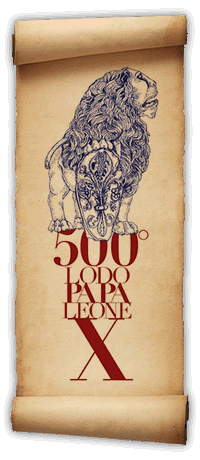 Five hundred years ago Versilia tied its fate to Florence. It was Pope Leo X, the son of Lorenzo the Magnificent, who made this land a possession of the Medici Family, and sowed the seed of a development which, beginning with Michelangelo Buonarroti and the magnificent marble of Versilia, achieved the superior touristic and cultural characteristics of our days. Five hundred years after, Versilia rediscovers and celebrates its history.
VERSILIA

MODERN VERSILIA AND HISTORICAL VERSILIA
Today the territory of Versilia is part of the Province of Lucca, which corresponds to the municipalities of Viareggio, Camaiore, Massarosa, Pietrasanta, Forte dei Marmi, Seravezza and Stazzema (356 km2 for a total of almost 170 000 inhabitants). The area is a high tourist destination, renowned for its beautiful landscapes, the famous seaside resorts, the noble tradition of arts and crafts related to the processing of marble and bronze, the spectacular Alps, and the grand events such as the Carnival of Viareggio or the Festival La Versiliana in Marina di Pietrasanta.
This modern Versilia is a smaller territory which is the natural touristic and administrative expansion of the so-called Historical Versilia or Versilia Medicea - made up of the community of Pietrasanta, Forte dei Marmi, Seravezza and Stazzema (171 km2 with almost 50 000 inhabitants). A small homogeneous territory of history, culture and traditions which reveal its own and original character towards both of the other versiliesi locations and of the remaining parts of the province of Lucca. In fact, while the latter in the course of time, belonged to the Republic, the Principality and the Duchy of Lucca or to the Este and Modena domains (such as the Garfagnana), the territory of Historical Versilia was separated from the motherland Lucca as early as 1513. Since then and until 1859, under the name of Capitanato (then Vicariato) of Pietrasanta, Historical Versilia has represented a specific territorial and administrative unit in the Republic of Florence, the Duchy and finally the Grand Duchy of Tuscany, ruled first by the Medici then by the house of Habsburg-Lorraine. Also from the ecclesiastical point of view, Historical Versilia has always represented an exception to the domains of Lucca, as it was first under the jurisdiction of the Diocese of Luni, then (from late eighteenth century to the present day) under the Diocese of Pisa.